Fleet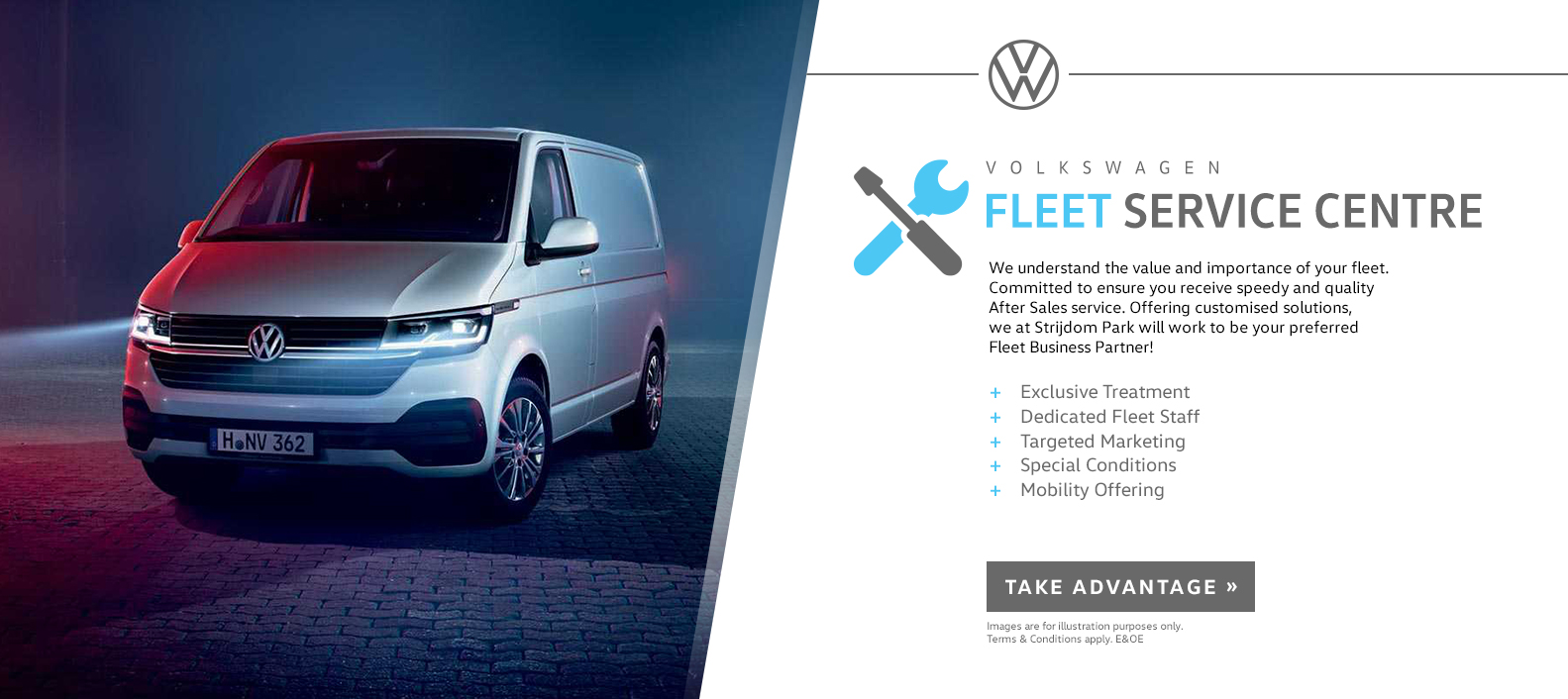 Strijdom Park Volkswagen understands the value and importance of your fleet car as it impacts your business whether it is 1 or 500 cars. We are committed to ensuring you receive speedy and quality after-sales service to make sure your fleet is always mobile. Through offering customised solutions, we as Strijdom Park will work to be your preferred Fleet Business Partner!
We have introduced the Volkswagen Fleet Service Centre Programme (FSC) to our dealership and you as our valued fleet customer will experience the following benefits:
Standard, intensified and personalised fleet customer approach.

Unique fleet business requirements addressed.

High quality service.
Strijdom Park offers you the following value proposition:
Speedy processing of requests; overnight and or weekend services and repairs, a dedicated Fleet reception counter and a fleet customer waiting lounge.
Single point of contact in the dealership.
Personalized communication to tailor your individual needs.
Fleet Customer specific service and or repair packages.
Mobility solutions for planned workshop events.
Our customer promise is; we aim to put our best foot forward and address your unique needs as all our fleet customers are a priority to us.
Strijdom Park is a Volkswagen worldly recognised fleet service centre!